✨Choose online Chinese classes for your children, do you also encounter these problems?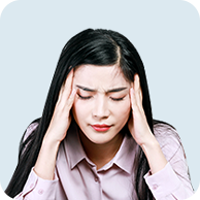 Reliable Chinese private tutor
really hard to find
The major is not suitable, the teacher's own Chinese knowledge is not deep, and he lacks teaching experience for young people, so it is difficult to guarantee the teaching effect.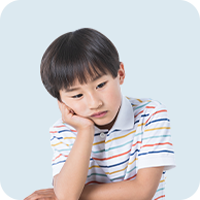 Lessons are not targeted
Not acclimatized
The curriculum system and teaching materials are single, which do not match the Chinese learning needs of local teenagers , and cannot effectively achieve their goals.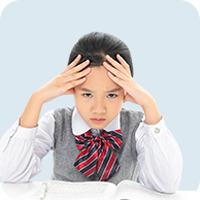 Incomplete learning process
not solid
25 minutes per session is too short, lack of opportunities to speak, lack of summary and consolidation links, and weak grasp of knowledge.
There are many products and deep routines
no warranty
A variety of product packages cost tens of thousands of tuition fees for hundreds of class hours. If you are not satisfied, it is difficult to get a refund, so you dare not choose casually.
✨HanT ok premium Chinese live online class escorts children's Chinese learning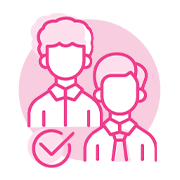 100% Chinese
High-quality teachers are free to choose
Professional counterparts, 70% have a master's degree or above,
Work with a certificate, more than 3 years of experience in teaching Chinese as a foreign language.
1v1 private training
Personalized Curriculum System
A diversified Chinese curriculum system suitable for young people,
1V1 targeted teaching, high-frequency interaction and full practice.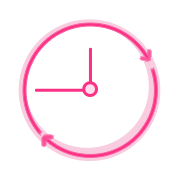 45 minutes
complete learning loop
Adhere to the scientific and effective classroom time, input + output
Complete closed-loop learning, full teaching, and solid learning!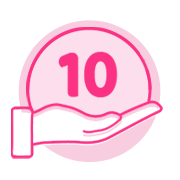 first purchase discount
Free choice for sale starting from 10 knots
The types of course products are clear at a glance, you can choose as much as you want,
The sale starts from 10 class hours, and you can continue when you are satisfied with your studies.
✨Why should children learn Chinese from elementary school?

learning golden period
Adolescents have the strongest language learning ability,
It is difficult to make up for missing the golden period of learning

thinking exercise
really master the language tools,
To be able to master the characteristics of Chinese thinking and expression habits

test preparation
Chinese is a foreign language test language,
Lay a good foundation in Chinese and pass the exam with ease

adapt to the future
China's economy is developing rapidly,
Chinese ability is becoming more and more important in personal future development

cultural heritage
Accept the influence of Chinese culture, establish cultural and emotional links,
Inherit Chinese culture
Competitive Advantage
Talents with excellent Chinese ability,
In the international enterprise will take advantage
✨HanTok Online Chinese Course for Teenagers✨
Stimulate children's language potential and let Chinese empower the future

language knowledge
Chinese pinyin, syllable spelling,
pronunciation skills, intonation,
Reading awareness

practical skills
Improve Chinese listening and speaking skills,
daily communication skills,
Oral expression and reading ability

Core literacy
To understand Chinese culture and historical allusions,
Popularize Chinese civilization,
Inherit classic culture

Thinking consciousness
Cultivate Chinese thinking,
Build a solid Chinese foundation,
and the knowledge framework of the system
✨Elaborately developed by expert teaching and research team✨
Personalized Chinese lessons for teenagers
There are multiple sets of curriculum systems developed according to the characteristics of Chinese learning for young people, and each child has an exclusive learning plan.
-Hong Kong Curriculum System-
Course Title
Suitable for
Training objectives

Hong Kong elementary school writing development course

Primary and junior high school students in Hong Kong

The course focuses on cultivating the ability of word and sentence accumulation, sentence expression, language logic, article structure, writing style and so on.

Master the writing methods of various genres such as reading pictures and writing words, diaries and weekly letters, etc., narrative, expository, and argumentative essays.

Reading Enhancement Course for Primary School in Hong Kong

Hong Kong primary school students

Combined with the key teaching requirements of the Hong Kong Education Bureau, corresponding to the reference language application question types,

Reading comprehension questions help children accumulate answering skills and improve students' problem-solving ability.

Hong Kong Ancient Poetry Reading Appreciation Course

Primary and junior high school students in Hong Kong

Help students link up with elementary school and improve their ability to answer questions in classical Chinese; accumulate function words, content words, and special sentence patterns in classical Chinese,

Distinguish and analyze ancient and modern meanings; master the method of understanding classical Chinese texts, and be able to draw inferences from one instance to other cases.
-Singapore Curriculum System-
Course Title
Suitable for
Training objectives

Primary Chinese Synchronous Course in Singapore

Primary and junior high school students in Singapore

The course design is combined with the PSLE ​​exam setting; it emphasizes the combination of lectures and practice and error correction feedback, so that students can learn more in class

Complete the learning closed loop of learning, practicing, consolidating, and mastering, so as to truly check for gaps and make up for omissions, and make use of what you have learned.

Singapore primary school writing development course

Primary and junior high school students in Singapore

[Elementary stage] Can fully introduce commonly used sentence patterns; [Intermediate stage] Master the opening method, ending method, segmentation method, and the description of mood, action, and dialogue;

[Advanced Stage] Master the writing skills required for the exam, master the writing skills of narrative, expository, argumentative, and practical essays,

Let students learn to review questions and draw inferences; consolidate idiom knowledge, help students master more words and use them flexibly.

Reading Improvement Course for Elementary School in Singapore

Primary and junior high school students in Singapore

Familiar with diaries, letters, announcements, advertisements, news, notices and other genres;

Corresponding to the real reading comprehension questions often tested in elementary and middle schools, to help students further master the problem-solving skills.

Oral Exam Training Course for Primary School Students in Singapore

Singapore primary school students in grades 3-6

Reading essays, watching video conversations, and oral test simulation exercises comprehensive training to help students gradually improve their oral test ability;

By constructing the test scenarios in the form of mock tests, students can gradually become familiar with the test mode in each course and easily cope with the oral test.
| | | |
| --- | --- | --- |
| Course Title | Suitable for | Training objectives |
| KID Basic Enlightenment Course | Chinese beginners aged 5-7 | Based on cultivating interest in Chinese, establish a preliminary enlightenment from pronunciation to vocabulary, strokes to Chinese characters. |
| YOUTH Chinese Advanced Course | International school students aged 7-18 | Benchmark the Chinese courses of international schools, and combine the requirements of international examinations such as IGCSE/SAT/IB/AP. |
| HSK Chinese Level Examination Course | Adults or teenagers who need a Chinese level test | Based on the HSK test syllabus, the comprehensive coverage of knowledge points, vocabulary, and grammar corresponds to the level of the HSK test. |
Chinese character course
Focus on "Chinese character thinking",
Invoke children's image cognition, fun learning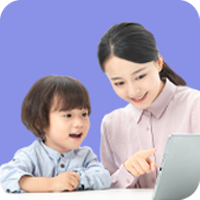 Pinyin lessons
Master pinyin letters, syllables,
Pronunciation skills, intonation, etc.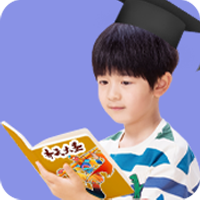 reading course
Expand vocabulary, cultivate interest in reading,
Improve expression and writing skills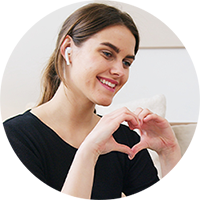 Teen English Program
In addition to online Chinese courses, children can also learn and practice English with us.
We select high-quality European and American foreign teachers from all over the world, with pure spoken language and authentic pronunciation, so that children can meet good foreign teachers in every class.
✨China's high-quality teachers are free to choose majors and experience double guarantees
Strict selection + intensive training + excellent storage, professionalism + qualification + experience, multiple certifications and guarantees
1 00 % China's high-quality foreign language teachers
Insist on using Chinese language and literature/
Teaching Chinese to Speakers of Other Languages
Mouth teacher, more than 3 years
Chinese as a foreign language and youth teaching experience

70 % master's degree
Highly educated and famous teachers with a solid foundation in Chinese,
profound cultural literacy,
Not only to learn pure Chinese,
Broaden horizons and knowledge

3 % pass rate Strictly select teachers
A professional team carefully selects teachers,
Work with a certificate, regular training,
According to professional evaluation and students
Scoring will be eliminated at the end of each month

Free choice of diverse styles
Humorous/Gentle and Patient/Scholar from a Famous School/
Enthusiasm and vitality/classic elegance…
Diverse teaching styles,
Which one do you like?
✨HanTok high-quality online Chinese teacher✨
He is a teacher and a role model star that children love!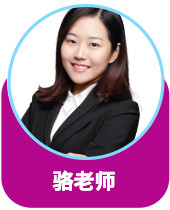 Master of Chinese Education, more than 5 years of teaching experience, with overseas Chinese and domestic middle school Chinese teaching experience, has been assigned by the State Language Commission to train overseas Chinese teachers.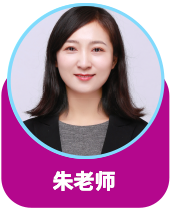 Master of Chinese Education, more than 5 years of teaching experience, with overseas Chinese and domestic middle school Chinese teaching experience, has been assigned by the State Language Commission to train overseas Chinese teachers.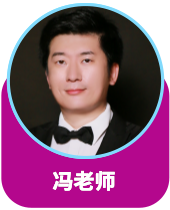 Graduated from Beijing Language and Culture University, the highest institution specializing in Chinese as a foreign language. More than 10 years of Chinese teaching experience, good at teaching in a relaxed and pleasant atmosphere.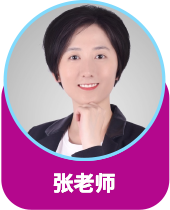 Master of National University of Singapore, with more than 10 years of experience in teaching and curriculum development, worked in the Ministry of Education abroad, and has been deeply involved in the field of Chinese education for overseas Chinese for many years.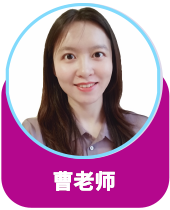 Master of Chinese Education, more than 5 years of teaching experience, active classroom atmosphere, good at motivating students, especially good at teaching Chinese characters, suitable for students in the basic enlightenment stage.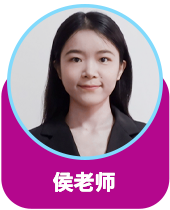 Master of Chinese Language Education from Beijing Language and Culture University, more than 5 years of experience, once taught intermediate and advanced Chinese at Harvard University, good at stimulating students' interest with scenario simulation teaching methods.
✨Multiple services and guarantees make learning Chinese online more at ease

If you are not satisfied, you can refund at any time
If you are not satisfied with a single class, you can repeat it
If the study is unsatisfactory, unsuitable or there is a conflict in the time arrangement, during the study period,
You can apply for a refund at any time according to the agreed agreement. If you are not satisfied with a single course , you can apply for a retake.
Classroom videos, free replay for a limited time
Reviewing is more convenient, and parents are more at ease
Children can consolidate the learning content by looking back at the video , making the review more efficient.
Parents can view their children's learning status and learning effects by watching the videos .
✨More than 20,000 families trust and choose to witness growth with quality

15 years _
Professional teaching precipitation

20,000+ _
Student/Parent Choice

50 _
Country and Territory Coverage

847 +
European and American mainstream media reports