✨Features of HanTok Chinese special course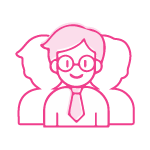 Professional team research and development
Follow authoritative teaching materials
A teaching and research team composed of Chinese education experts, as well as master teachers majoring in Chinese as a foreign language and ancient Chinese literature majors, deeply explores the characteristics of language learning for young children, follows the standards and characteristics of professional, authoritative, and systematic Chinese/Chinese teaching material systems in various places, and creates suitable Curriculum system for young learners.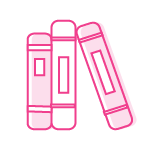 Curriculum is highly targeted
Meet various needs
In addition to the three major curriculum systems of Hong Kong/Singapore/International, it can also be combined with the three special courses of Pinyin/Chinese characters/reading to check for gaps and make breakthroughs; at the same time, VIP customized courses can be provided, and exclusive materials can be provided for the reference of teaching teachers. Tailored to the needs of parents and students to create exclusive courseware.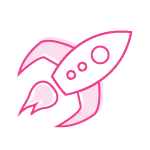 Chinese application and test-taking
double boost
Integrate the world's leading teaching concepts (creativity and innovation, critical thinking and problem-solving skills, communication skills and cooperation skills) into teaching and teaching materials, and at the same time benchmark China/Hong Kong, China/Singapore's local entrance examination ability standards, so that Chinese application ability Double improvement with test-taking ability.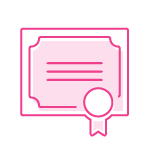 Benchmark authoritative
Language Assessment Criteria
Benchmark the core requirements of the International Chinese Proficiency Test HSK/YCT and the Common European Framework of Reference for Languages ​​(CEFR), create a curriculum system suitable for young people, help students improve their Chinese application and local language test-taking ability, and easily cope with IGCSE/AP/SAT/ IB/ A-Level/ VCE/SAT and other international exams.
✨HanTok Online Chinese Course for Teenagers✨
Stimulate children's language potential and let Chinese empower the future

language knowledge
Chinese pinyin, syllable spelling,
pronunciation skills, intonation,
Reading awareness

practical skills
Improve Chinese listening and speaking skills,
daily communication skills,
Oral expression and reading ability

Core literacy
To understand Chinese culture and historical allusions,
Popularize Chinese civilization,
Inherit classic culture

Thinking consciousness
Cultivate Chinese thinking,
Build a solid Chinese foundation,
and the knowledge framework of the system
✨Special Chinese course
In addition to the three major curriculum systems of Hong Kong/Singapore/International, it can also be matched with special courses to check for gaps and make up for omissions
Course Title
Suitable for
Course Introduction

Zero-based students of all ages

This course includes pinyin letters, syllables, pronunciation skills, phonetic intonation,

It can help zero-based students unlock the ability to speak Chinese fluently, help understand Chinese pronunciation, and improve vocabulary at the same time, which complements the major courses.

Overseas students aged 7-18

It is specially designed for children who are not familiar with Chinese characters and do not like to learn Chinese characters. It focuses on "Chinese character thinking" and invokes children's image cognition. Starting from the image of oracle bone inscriptions,

Unlock the evolution of Chinese character pictures and fonts, learn with fun, find traces of Chinese characters from daily life, understand ancient and modern history and culture, and cultivate the ability to appreciate ancient poems and idioms.

Overseas students aged 4-18

Courses to improve the reading comprehension ability of students of all ages, refer to textbooks compiled by the Ministry of Mainland China and other excellent student books,

Choose excellent stories and interesting picture books that are close to Chinese students' reading habits and reading levels. There are six levels in total, and each level corresponds to articles and stories of different difficulty.

It basically corresponds to the Chinese level of primary and secondary schools in mainland China, leading students to experience the charm of Chinese language and cultural traditions, while expanding their vocabulary and improving their independent reading, expression and writing skills.

This course is specially designed for students with special needs. Exclusive materials can be provided for the reference of teaching teachers. Teachers make exclusive courseware according to the needs of parents and students.

Truly teach students in accordance with their aptitude, so that children can improve their Chinese weak areas in a short period of time, and quickly improve their Chinese ability and performance.
-Personalized online Chinese courses to meet various language learning needs-
The diversified and targeted curriculum system allows each child to have an exclusive learning plan.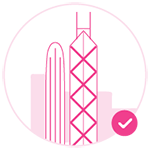 Simultaneous Chinese courses for primary school students in Hong Kong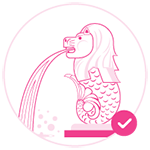 Simultaneous Chinese courses at Gaohua Singapore
International General Chinese Course
✨Graded course system, step by step, spiral upward
Course level subdivision, step-by-step learning, enlightening Chinese interest, mastering skills, and improving abilities at different stages of children's growth,
Provide each child with the most suitable Chinese course for their own level, as well as the learning plan and course content that best match their goals.
-Course Benchmarking HSK Evaluation Standards-
HSK standard level
stage of language development
Quality and ability training
Language Proficiency Standards

cultivate interest in learning,

lay a solid foundation

Reading: Able to learn characters independently with the help of pinyin, can read articles with emotion, and can independently read simple fairy tales or stories.
Writing: Able to write a diary independently or write short stories like talking with pictures.
Expression: Able to communicate in Chinese on some common topics in daily life, and the oral expression is simple and direct.

Improve listening, speaking, reading and writing skills

Reading: Can understand abstract articles, and can independently summarize the purpose of the article, master common rhetorical methods, and have a general understanding of literary masterpieces.
Writing: Able to write news articles and other complex styles in Chinese.
Expression: Can use Chinese to deal with common topics in life, study, and work, express clearly and fluently, and be able to use Chinese to give speeches.

stimulate self-expression

Reading: Accumulate a large amount of encyclopedic knowledge, read articles of different themes extensively and without barriers, and be able to appreciate and analyze literary works in depth.
Writing : Proficiency in the use of more literary languages ​​for medium and long writing in various styles
Expression: Able to use Chinese for debate, express fluently and in an orderly manner, and be able to state one's point of view logically and clearly.
✨Authoritative and scientific teaching concepts can effectively improve the learning effect
Use a scientific and suitable way for children to enhance the fun of the classroom, stimulate children's learning initiative, and effectively improve the learning effect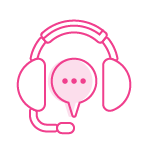 Immersive Learning Environment
Learn Chinese online, and enter the Chinese interactive scene anytime, anywhere; 1v1 real-time interaction, enriching real scenes and topics, and more opportunities to practice speaking.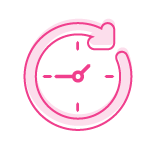 MAPS teaching process
45 minutes per session, with input, output, and summary, to achieve a complete closed-loop learning, more detailed lectures, more sufficient exercises, and a firmer grasp of knowledge.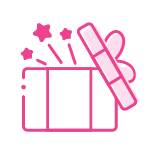 TPR interactive teaching
Interesting magic classroom, with the help of teaching aids/gestures/online special effects, etc., direct communication teaching, improve fun, grasp attention, and mobilize enthusiasm.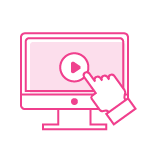 Efficient review method
Children can review the video to consolidate what they have learned and make the review more efficient; parents can check the child's learning status and learning effect through the video.
✨Collect the trial class now, you can get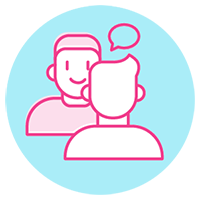 1 section
1 to 1 private teaching experience class with famous teachers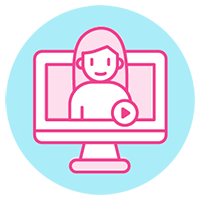 1 time
Chinese Proficiency Test and Evaluation Report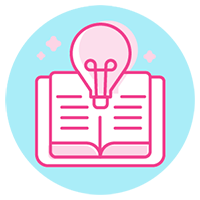 1 copy
Tailor-made Chinese learning program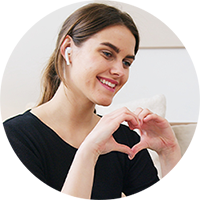 Teen English Program
In addition to online Chinese courses, children can also learn and practice English with us.
We select high-quality European and American foreign teachers from all over the world, with pure spoken language and authentic pronunciation, so that children can meet good foreign teachers in every class.