拼音&汉字:到底先学哪个?
Pinyin & Chinese characters: Which one to learn first?
对于很多处于中文启蒙阶段的孩子家长们来说,先识字还是先学拼音这个问题已经困扰了很久并且一直没有找到合适的答案,很多家长都有自己的想法:有的说先学拼音好,因为学会了拼音孩子就可以自己看带拼音的故事书了,有的说先识字好,因为从小积累汉字更有利于之后的学习,还有的家长会担心拼音和英文字母混淆,因此不太支持先学拼音......
For many parents of children in the Chinese enlightenment stage, the question of learning Chinese characters first or learning pinyin first has been troubled for a long time and has not found a suitable answer, many parents have their own ideas: some say that it is good to learn pinyin first, because children who learn pinyin can read story books with pinyin by themselves, some say that literacy is good first, because accumulating Chinese characters from an early age is more conducive to later learning, and some parents will worry about pinyin and English alphabet confusion, so they do not support learning pinyin first...
怎样做才能最符合孩子的智力发展规律呢?我们必须先弄清楚识字和学拼音的目的分别是什么,从结果出发,回溯到原因,就能找到这个问题的答案了。
What can be done to best meet the laws of children's intellectual development? We must first figure out what the purpose of literacy and learning pinyin is, and start from the result and go back to the cause to find the answer to this question.
相信很多家长都认为学中文的目的都是为了读中文书,但阅读的目的是什么呢?会识字不代表可以真正阅读,会阅读也不代表可以通过这种方式去思考和吸收读到的知识。阅读实际上是将听说读写四个方面进行有机的结合,看到知识获取信息,再进行理解分析的处理,再到表达和写作输出,这也是整个思维能力的构建。
We believe that many parents think that the purpose of learning Chinese is to read Chinese books, but what is the purpose of reading? Being literate does not mean that you can actually read, nor does being able to read does not mean that you can think and absorb what you read in this way. Reading is actually an organic combination of the four aspects of listening, speaking, reading and writing, seeing knowledge to obtain information, and then understanding and analyzing processing, and then to expression and writing output, which is also the construction of the entire thinking ability.
所以拼音只是识字的桥梁,汉字也只是学习中文的工具,而不是技能。识字后能够用中文进行的阅读和思考,并在实际生活中运用中文,才算掌握了中文这项语言技能。
So pinyin is just a bridge to literacy, and Chinese characters are only a tool for learning Chinese, not a skill. After literacy, you can read and think with Chinese, and use Chinese in real life, you can master Chinese this language skill.
回到今天的问题本身,到底应该先识字还是先学拼音,其实答案是二者搭配学习会更好,海内外诸多中文启蒙教材也是这样编排的,启蒙阶段的小朋友对知识的包容度很高,二者一起学习并不会冲突。具体来说有以下几个方面需要注意:
Back to today's question itself, whether should we learn literacy first or learn pinyin first, in fact, the answer is that it is better to learn together, and many Chinese enlightenment textbooks in China and abroad are also arranged in this way, and children in the enlightenment stage have a high tolerance for knowledge, this two will not conflict when learning together. Specifically, there are the following aspects to pay attention to:
1.拼音与英文字母不会混淆
1.Pinyin and English alphabet will not be confused
在刚开始学习拼音与英语的时候,孩子会感觉困惑很正常。但是随着时间的推移,在特定的语言学习环境下,不会产生干扰,就像阿拉伯数字 1、2、3 和音符 do, re, mi。中国、新加坡等国家的小朋友就是同时学拼音和英语的,随着教学效果的深入,知识点的不断巩固,干扰因素也会逐渐消失,因此不用担心二者会混淆。
When first start learning pinyin and English, it's normal for children to feel confused. But over time, in a specific language learning environment, there are no disturbances, like the Arabic numerals 1, 2, 3 and the musical notes do, re, mi. Children in China, Singapore and other countries learn pinyin and English at the same time, and with the deepening of teaching effects and the continuous consolidation of knowledge points, interference factors will gradually disappear, so there is no need to worry about confusion.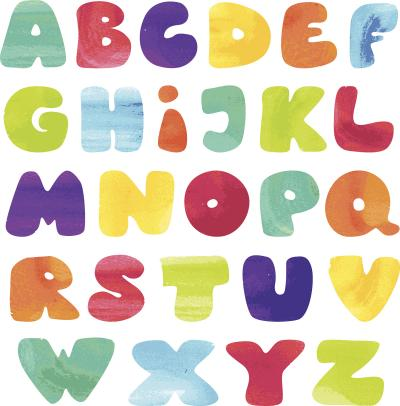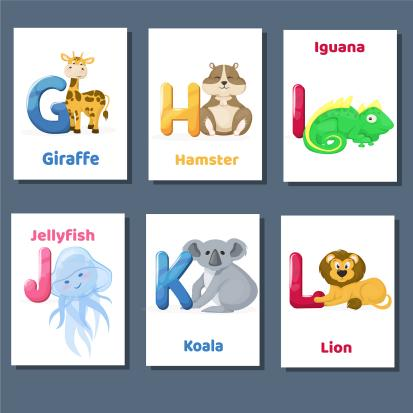 2.过早追求识字量意义不大
2.The premature pursuit of literacy makes little sense
对于启蒙阶段的孩子来说,就算对着识字卡认识几千个汉字也只是图形的记忆和单纯的记住了"图形"的发音而已,并不能理解词语本身抽象的意义及其用法,更何况同一个词语在不同的场景会有不同的含义,所以很难说识字量多孩子的中文阅读能力就一定强。所以没有必要强迫孩子大量识字,这样容易让孩子失去兴趣。当然有些孩子对识字非常感兴趣,我们进行适当的早期开发也是有益处的,但是建议加上语境的联系。
For children in the enlightenment stage, even if they know thousands of Chinese characters on the literacy card, it is only the memory of graphics and simply remembering the pronunciation of "graphics", and they cannot understand the abstract meaning of the words themselves and their usage, not to mention that the same word will have different meanings in different scenes, so it is difficult to say that children with more literacy must have strong Chinese reading ability. So there is no need to force children to read a lot,it is easy for children to lose interest. Of course, some children are very interested in literacy, and it is beneficial for us to have appropriate early development, but it is recommended to add a contextual connection.
3.完全脱离汉字学拼音不可取
3.It is not advisable to completely detach from Chinese characters to learn pinyin
一般中文老师在教成年外国人时,可能会前面20节课只教拼音,拼音全部学完后再开始正式的中文课程,但对于小朋友来说这种方式可能不太合适。其实很多启蒙阶段的孩子在系统学习中文之前已经掌握了一些简单的字。如果只会拼音完全不认识汉字的话,很难将词语的发音与词语的音节所代表的汉字产生联想,如果满篇都是拼音字母,不能让文字和图片形成有效的互动和补充,不易激发孩子的兴趣。而且拼音毕竟需要拼读出来,大多刚学拼音的孩子还不太熟练,拼读完成再按词断句,相当于一个翻译消化的过程,会影响阅读速度,渐渐地就会觉得中文枯燥无趣,如果加上与所学拼音相关的汉字,再讲讲汉字的演变,或者加上小朋友生活中用得到的日常对话练习,就会轻松有趣得多。
Generally when teaching adult foreigners, teachers may only teach pinyin in the first 20 lessons, and start formal Chinese classes after all pinyin is learned, but this method may not be suitable for children. In fact, many children in the enlightenment stage have mastered some simple words before learning Chinese systematically. If you only know Chinese characters in pinyin, it is difficult to associate the pronunciation of words with the Chinese characters represented by the syllables of the words, and if the text is full of pinyin , you cannot make the text and pictures form effective interaction and supplementation, and it is not easy to stimulate children's interest. And pinyin need to spell out, most of the children who have just learned pinyin are not very proficient, pinyin completed and then according to the word sentence, equivalent to a translation digestion process, will affect the reading speed, gradually kids will feel Chinese boring, if you add Chinese characters related to the pinyin learned, and then talk about the evolution of Chinese characters, or add daily conversation exercises used in children's daily lives, it will be much easier and more interesting.
4.要想学好中文,不能不学拼音
4.If want to learn Chinese well, then can't do without learning pinyin
近些年有主张只学汉字不学拼音,并且有些地区已经开始实行。有人说中国的大街上也很少见到拼音,基本都是汉字,所以只学汉字就够了。但是有没有想过一个问题,日常生活中汉字是如何拼写来的呢?随着科学技术的发展,现在很少有使用纸和笔来书写的情形了,都是使用电脑打字,如果不会拼音,外国友人就需要学习五笔这种更难的输入法了。另外,学习拼音有利于掌握流利标准的中文发音。所以拼音是非常有必要学习的。
In recent years, there has been an idea of learning only Chinese characters instead of pinyin, and some areas have begun to implement it. Some people say that pinyin is rarely seen on the streets of China, and they are basically Chinese characters, so it is enough to only learn Chinese characters. But have you ever thought about the question of how Chinese characters are spelled in daily life? With the development of science and technology, there are now few cases of using paper and pen to write, all use computer typing, if you can't use pinyin, foreign friends need to learn Five input methods, which is a more difficult input method. In addition, learning pinyin is conducive to mastering fluent standard Chinese pronunciation. So pinyin is very necessary to learn.
所以最终的结论是建议先给小朋友创造一定的中文语境,让孩子先建立对中文的亲近感,至少不是完全没有接触过,然后再将识字和拼音放在一起学习,更有利于孩子慢慢提升中文成绩,直到学会运用中文。好啦,今天的分享就到这里,如果对您有帮助,就请关注我们HanTok课堂吧!
Therefore, the final conclusion is that it is recommended to create a certain Chinese context for children first, so that children can establish a sense of closeness to Chinese, at least not completely without contact, and then put literacy and pinyin together to learn, which is more conducive to children slowly improving their Chinese grades until they learn to use Chinese. Well, today's sharing is here, if it is helpful to you, please follow our HanTok class!